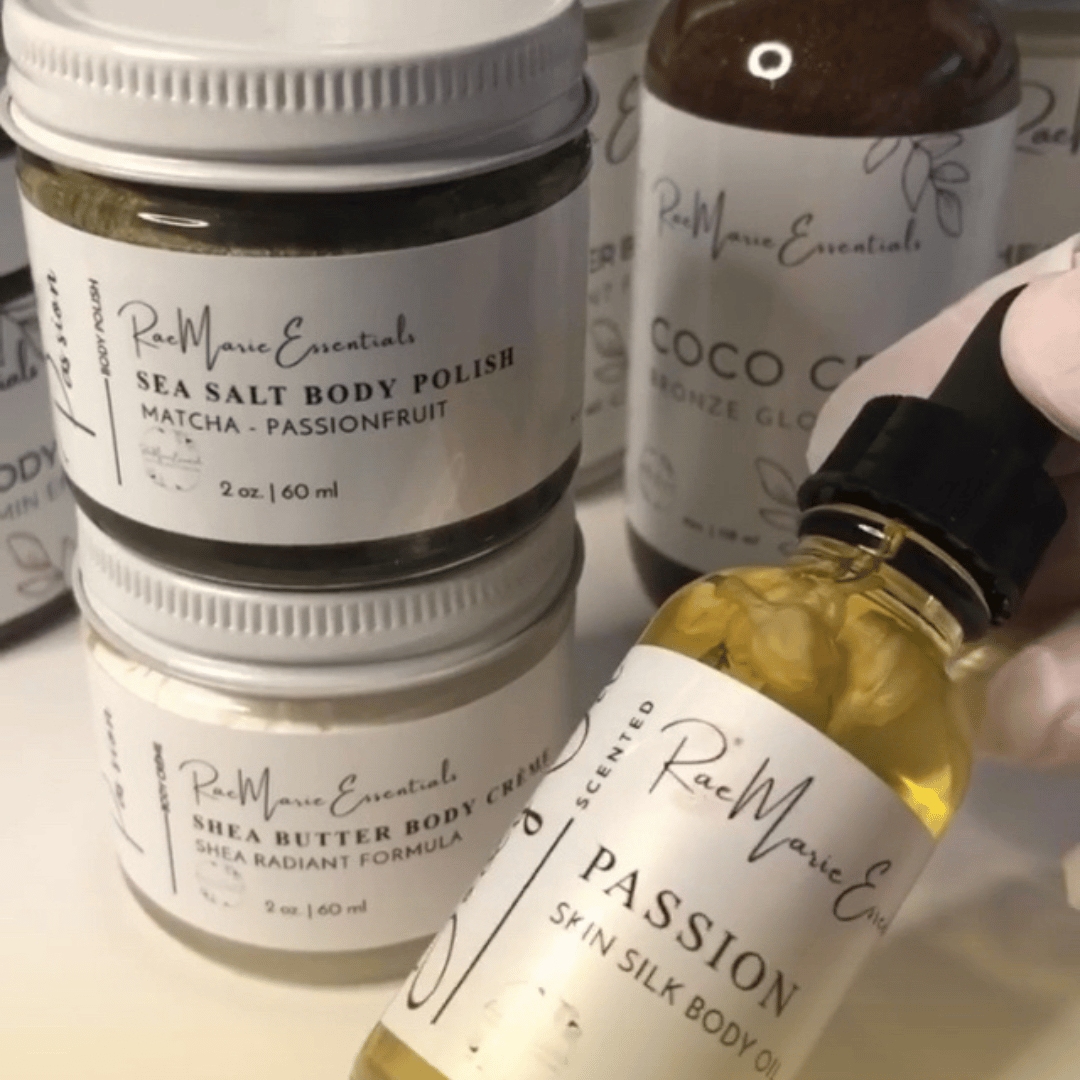 Gift Sizes
$

15.00
---
Indulge in our adorable mini body sets, each containing a 2-ounce body cream, 2-ounce body scrub (3 oz. by weight), and 1-ounce body oil. Perfect as a treat for yourself, a loved one, or a friend. Our sets are thoughtfully packaged and makes an excellent try before you commit to buying a full amount.
Unscented- no fragrance
Berry Lemonade- delicious berry scent as it picks up your senses with lingering citrus notes. Addictive.
Chamomile Rose- Chamomile infused. Alluring and relaxing spa scent. Delicate and dreamy.
Cherry Almond- This scent will entice your senses with the nutty cherry aroma, top notes of juicy cherry, wild raspberries, and sweet almonds.
Coffee and Cream- Coffee and Cream together are revitalizing and alluring at the same time. It has cellulite-reducer ingredients. Not your regular cup of Joe
Hibiscus- It's very aromatic and feminine.
Lavender and Ylang- Another lovely spa scent and dreamy relaxing notes
Lemon Buttercream- Addictive and lemony with a supple vanilla end note.
Passion- with real matcha tea and passionfruit oils. Tropical attraction
Peach Me- Really yummy, juicy peach meant for attraction and not bees.
Toffee Apple- Beautiful aroma laced with caramel which makes the apple notes flirtatious with sultry accords of jasmine, alluring notes of light musk weaving in creamy notes of vanilla & warm sandalwood. It's absolutely addicting
All of the sets are handmade by Shere'e with love.
More coming soon
---